Church & School Links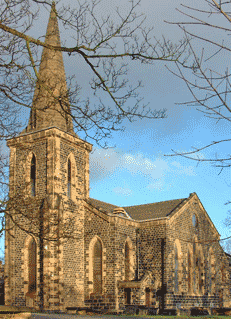 Our school is a member of the Diocese of Leeds Family of Primary and Secondary Schools. We are committed to the education and welfare of the children in our care and have identified what makes our school distinctive.
Our church school's success is based on strong and welcoming links between school, home, church and community.
Our church school gives high priority to the spiritual development of all in the community.
Our church school is distinguished by the special character of its religious education and Christian worship and within this teaches an awareness of, and respect for, other faiths.
In our church school, Christian values are built into our ethos and teaching.
Our school is blessed and privileged to have links and the support of our local church. Three of our loyal, committed foundation governors attend Holy Trinity.
Representatives from Holy Trinity and Aldersgate lead Worship in school each week.