KS2 Spelling Bee
KS2 Spelling Bee
22 November 2019 (by admin)
We are really excited to launch the Spelling Bee for KS2! ...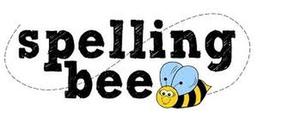 A letter was emailed to parents and carers yesterday with full details of the competition along with the spelling lists for your child and details of the spelling bee badge competition.
Full details are also on the Letters page of the school website:
https://www.lowmoor.bradford.sch.uk/parents/letters
We wish all the children the best of luck, happy spelling!
Some Handy Hints
Most importantly, use the words in context so your child understands their meanings.

Write them on Post its and stick them round the house.

Cut the words into pieces and rebuild them.

Let your child test you.

Paint, draw, collage, build, handwrite or imprint the words.

Look for other words hidden within the spellings.

Use Scrabble or Bananagram tiles to create the words.

Write the words on steamed windows, sand, flour etc.

Write the words incorrectly for your child to recognise the error and correct it.