Curriculum
Curriculum Values
Our curriculum is the means by which we achieve our objectives of educating children in the knowledge, skills and understanding that they need in order to lead fulfilling lives. Our school curriculum is underpinned by our principal value of providing high quality educational experiences and the development of independent, responsible and life-long learners.
These are the core values of our school, upon which we have based our curriculum:
We value the way in which all children are unique, and our curriculum promotes respect for the views of each individual child, as well as for people of other religions, cultures, faiths and ethnicity.
We organise our curriculum so that we promote co-operation and understanding between all members of our community.
We respect each child in our school for who they are, and we treat them with fairness and honesty. We aim to enable each person to be successful and provide equal opportunities for all children in our school.
Curriculum Aims
The aims of our school curriculum are:
To promote high standards in reading, writing and mathematics.
To enable all children to learn and develop their skills to the best of their ability.
To facilitate children's acquisition of knowledge, skills and qualities which will help them to develop intellectually, emotionally, socially, physically and morally, so that they may become independent, responsible, thoughtful, confident and considerate members of the community.
To promote a positive attitude towards learning, so that children enjoy coming to school and acquire a solid basis for lifelong learning.
To create and maintain an exciting and stimulating learning environment where all pupils are encouraged to be proactive, confident learners.
To develop pupils resilience in a happy and safe learning environment.
To ensure that each child's education has continuity and progression.
To enable children to be positive citizens in society.
To enable all children to have respect for themselves and high self-esteem, and to be able to live and work co-operatively with others.
To recognise the crucial role which parents play in their child's education and make every effort to encourage parental involvement in their educational process;
To deliver a curriculum that encourages respect for the environment and for society as a whole.
The content of our school curriculum in each academic year for every subject
We issue a termly curriculum newsletter for each year group, which details the content of the curriculum for the forthcoming term. Please click on the links below to view.
Welcome to the summer term curriculum newsletter. It is important that, now all our children have returned to school, our curriculum continues to be exciting, creative and engaging. We are also mindful that there may be a need to revisit previous learning and that our children will need space and time to support their social and emotional well-being. Therefore, the teaching and support staff have worked extremely hard to plan a range of new and exciting cross curricular topics that will be taught in all year groups throughout the next academic year.
Phonics and reading schemes we use in EYFS and Key stage 1
All Year One children in England have to take a Phonics screening test in June. The test is a statutory assessment carried out by a class teacher which assesses a child's understanding of Phase 3 and 5 digraphs and trigraphs. Children are required to sound out and blend sounds in real and nonsense/alien words, for example, spoon (real) and traig (nonsense).
At Low Moor C. of E. Primary School we use 'Letters and Sounds' to teach phonics. Alongside 'Letters and Sounds' we use 'Jolly Phonics' which links an action to each sound to accommodate different types of learning – auditory, visual and kinaesthetic learners. Phonics is used to help children read and write.
In the autumn term, parents and carers of children new to Reception will be invited to attend a 'Fun with Phonics' session which will help you to support your child at home when reading and writing. To further support your child, a similar session will be held for parents and carers of children in Year 1 before the screening test takes place. This will ensure that there is a consistent approach between school and home. However, if you want to help your child at home before these sessions the following websites have some excellent games and resources that you can use and play with your child.
www.ictgames.com/blendingBingo_LS.html
www.jollylearning.co.uk/overview-about-jolly-phonics
http://www.letters-and-sounds.com
Terminology:
Phoneme: The sound a letter or letters make.
Digraph: Two letters that make one sound – sh as in shop, ch as in chop, ee and in bee
Trigraph: Three letters that make one sound – igh as in light, bright etc.
Grapheme: The way in which a sound is written.
Adjacent consonant: A word containing two consonants next to one another – tree, slip, pram, pond, desk, bank.
Blend: the process of saying the individual sounds in a word then merging them together to make a word – c-a-t cat
Segment: breaking a word down into individual sounds or syllables – dog, d-o-g.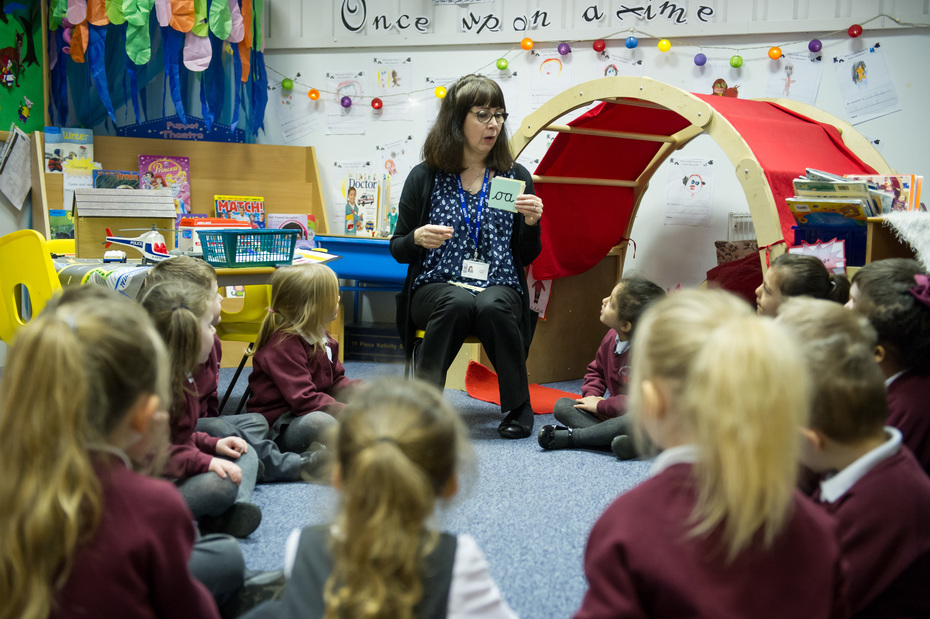 To find out more about the curriculum we follow in school, please speak to your child's class teacher or click here to read the government information about the primary school curriculum